Let's help rebuild the house.

Please familiarize yourself with the entire description provided below. This story of Miss Barbara and Mister Wenceslaus is one of the darkest scenarios one may imagine.  Miss Barbara is 75 and her husband, Mister Wenceslaus – 80. They have been covered by the support of our Foundation as their biggest dream is to be able to improve their overall live situation and to live in their own home. The story of the couple in question can be considered to be one of the darkest ones you will ever hear. They require our support as the thing that happened to them should never have occurred.


In January 2020, Miss Barbara and her family had to face a great tragedy. While being in the kitchen, the woman spotted smoke coming out of their pantry. When she looked inside, she noticed that the entire room had been on fire for quite some time. All the items went ablaze. Wooden boards and items of furniture made out of planks and timber were on fire and the condition of the entire house deteriorated every second. The family managed to save just basic possessions only. Its representatives lost all they had. It was a miracle that no one died – there was a fireman in the vicinity, who quickly took Miss Barbara and her grandson out of the house. He also called for help. Five fire squads tried to extinguish the fire for 2 hours straight. Now, it is the time to rebuild what was lost.  
They were left with nothing. They managed to take only basic items out only – the elderly couple were left without a roof over their head, without items of furniture, clothes, and documents… Even though they are both happy that they are still alive, they will be more than joyful to be able to return home. They had been living there for over 50 years. As of currently, they spend their days in a rented room. Their entire world felt apart and a lot is needed to rebuild it at least to some extent. We know that it is manageable with your help. 
We are more than glad that no one was hurt during the accident, but all the valuable items, as well as the house the family had been living in were completely destroyed. The building requires a comprehensive renovation and even though the children of Miss Barbara and Mister Wacław do what they can to help their parents, the costs of renovation are far beyond their reach. Both the family and friends of our Protégés have been involved in supporting the couple. No one avoids hard work: the children have made a remarkable progress, the house is ready for further works, and basic plans of fixing gas and electricity supply-oriented systems have been developed. It is just the beginning of a long trip to success being Miss Barbara and her husband being able to return home. They would love to collect funds for their cause by themselves, by they are both elderly individuals who are limited by their age. They should be able to enjoy what they have been working for their entire lives and live in their own, safe house. Now, they should be able to enjoy well deserved rest instead of being worried by the lack of roof over their heads. The house has been partially cleaned and fixed. It resembles a freshly built object that requires a comprehensive renovation and finishing works for people to be able to live there. We need virtually everything: lots of plaster, tiles, panels, doors and windows, chandeliers, electric sockets, as well as funds allowing us to purchase all the required items – it may be a small house, but damages caused by the fire are also immense. 
We would like to encourage you to support a fundraiser that would allow Miss Barbara and Mister Wacław return home. Let us give them at least a bit of their former life and ensure them that they always have a place they can return to without being afraid of what the future will being. As they frequently say, they would love to spend the rest of their lives in the habitable space they had been living for over a half a century before the fire. They do not think of any other future for themselves, as they are "too old to change". We want them to regain hope and that is why we have decided to start a fundraiser for Miss Barbara and Mister Wenceslaus from Gorzów, who lost everything they had due to fire. It is a great thing to be able to help others regain their safe haven. Thank you very much for every support. We can guarantee that we will inform you about the progress of the works performer thanks to your help. 


Needs we collect funds for:  
Plasterboards.

- Provided.

Plastering mortar + foundation

- Provided.
Plaster. - We meet the needs in this regard on an ongoing basis.

Door and window lintels

. - Provided.
Downpipes 100 mm - 6 rm.
Steel gutters 127 mm - 20 rm.
Location of the electrical installation. - In progress.

Electric switches – 6 pcs + electric sockets – 10 pcs

 - Provided.

Windows - 5 pcs

+ internal and external windowsills - 5 pcs each 

Inner doors – 4 pcs + external doors – 1 pc + frame

- Charges organized on their own.
Floor tiles +

floor panels

+  bars.

Facade polystyrene, 100 mm thick plus materials needed for assembly, glue, mesh, etc.

Roof replacement. - donated tiles 28.09.2020.
The material needed for the installation of suspended ceilings.
Material for connecting the gas installation. - We meet the needs in this regard on an ongoing basis.
Settlement of fee for construction works and all the related costs, including payment for the worker.

Underfloor heating installation.

- Realized.
Kitchen equipment :  sink, oven, stove + fridge, + microwave oven + electric kettle.
Bathroom equipment :

shower, faucet, toilet + flusher,

sink.

Lamps

- Provided 1 standing lamp and 3 hanging lamps.

Internal loft stairs

.

 

 
Or you can make a direct bank transfer "For house renovation ":

Bank details:
mBank S.A.
Skrytka pocztowa 2108
90-959 Łódź 2
BIC/SWIFT: BREXPLPWMBK
SORT CODE: 11402004
Account number depending on currency:
PLN: PL35 1140 2004 0000 3002 7709 9827
USD: PL39 1140 2004 0000 3612 1128 1047
GBP: PL92 1140 2004 0000 3812 1128 1062
Euro: PL63 1140 2004 0000 3112 1128 1054
Before making the donation, please familiarize yourself with our terms.
The Foundation is in possession of proper documentation and has verified the needs of the Charges.
18-01-2022 - We are getting closer to completing renovation works after the fire in our Charges house, which broke out two years ago. Thank you for your support :)
21-12-2021 - We have provided our Charges with facade polystyrene, a specific material required for terrace railing, materials for the spout of the entrance stairs, skirting boards and electrical sockets. Thanks to the Servitor company from Torun, we have been able to hand over the floor panels. What is more, thanks to the support of the Kolpexim company from Mysłowice, external and internal window sills could have been provided. Thank you very much for your help! 
15-11-2021 - We have provided our Charges with 3 panel heaters for drying and heating individual rooms. While reaching the place, we stumbled upon smooth walls prepared for painting and the renovation of the bathroom in progress. We also handed over internal attic stairs.
22-10-2021- We would like to show you a video presenting the effects of home reconstruction work done for our Charges. Recently, we have helped them cover the costs of the material needed to install the doors, installation of suspended ceilings, as well as have provided a few small elements for the gas system and a box for a gas meter.
03-09-2021 - We have handed over the materials to make a suspended ceiling and to strengthen the terrace in the front of the house to Barbara and Wenceslaus.
02-07-2021 - Works on the renovation are coordinated by the son of our Charges, Paul. He has informed us that the electrical installation including plugs, sewage system, bathroom and kitchen plumbing, and the complete assembly of the underfloor heating system have all been done. Window and door lintels, four new windows, as well as balcony doors have been installed. Any defects identified in the brick walls have been leveled, the old concrete screed on the terrace has been completely dismantled and machine plaster has been applied
08-04-2021 - Recently, it was possible to arrange underfloor heating and pour floors at Mrs. Barbara and Mr. Wenceslaus. This is a great progress in work after the winter break.
10-02-2021 - Today, we would like to show you photos of plasterboards provided to the family from Gorzów Wielkopolski. Our Protégés received said goods thanks to a donor, Radosław. Thank you very much for that!
03-12-2020 - At Mrs. Barbara and Mr Wenceslaus, in each room there is prepared a base for the floor and underfloor heating.
25-11-2020 - At our Charges a gas installation has just been brought. We present photos from the last stages of work. Some windows have been dismantled and preparations are being made for the installation of new ones.
27-10-2020 - Another gift for Mrs. Barbara and Mr.Wenceslaus from the Donors. This time it is lighting from the company: Bercal Studio Light from Krakow. Thank you very much:)
28-09-2020 - A lot is going on with our Charges, Mrs. Barbara and Mr. Wenceslaus !!! On Monday there was the final of the delivery of tiles, donated to our pupils from the Dachy Bawarii company from Nowe Skalmierzyce :). We would like to thank our Donors for their great help :) The foundation covered the transport costs.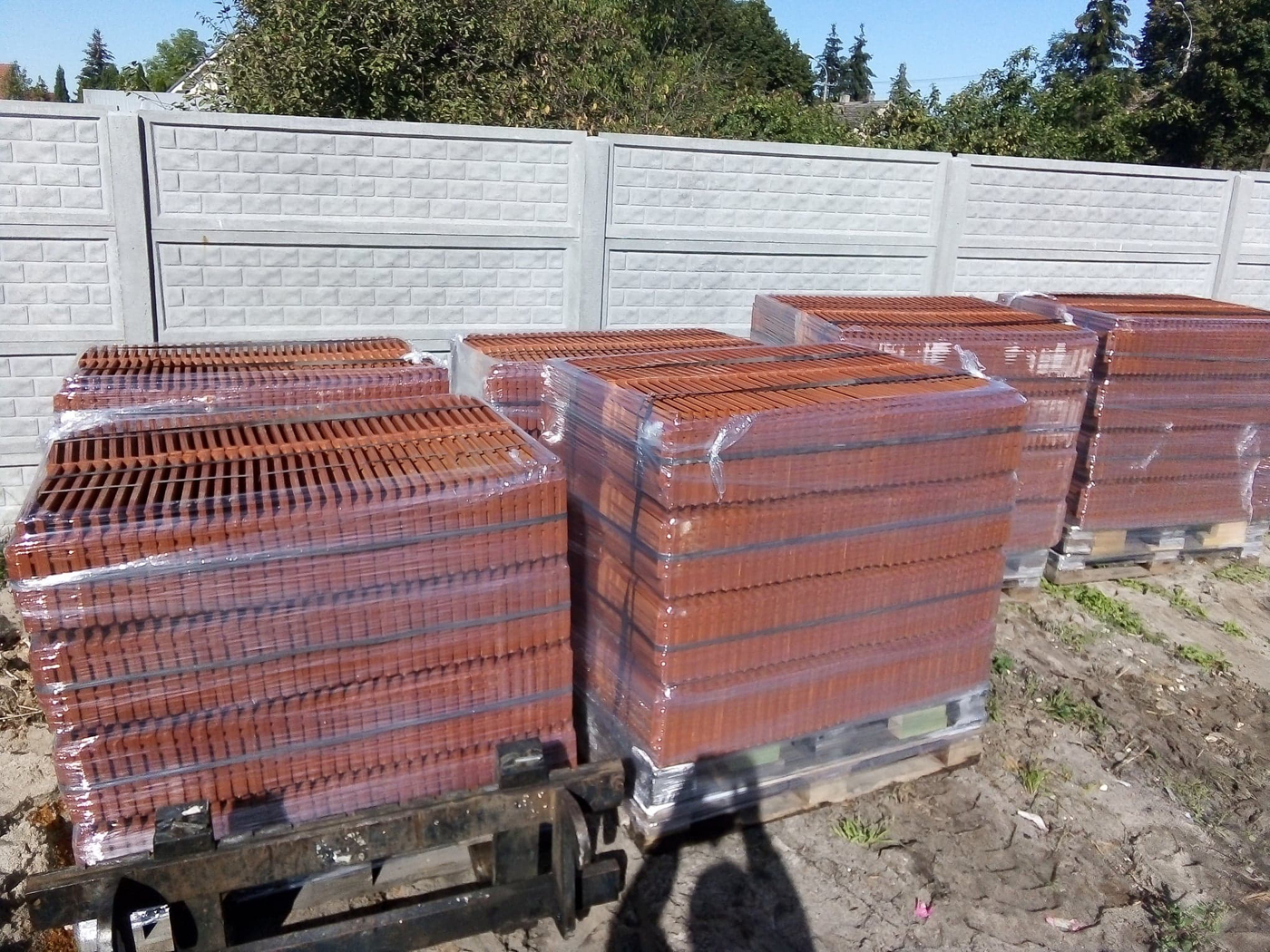 07-09-2020 - We received the first bathroom equipment materials: sanitary ware and a shower cabin. We would like to thank the Durasan company from Płońsk. We are very grateful for your help and we look forward to your further support, because the needs of Mrs. Barbara and Mr. Wenceslaus are huge.