Bogdan

Mister Bogdan is 59 and lost his both legs due to severe diabetes back in 2005. He is in a difficult health and financial condition. His very modest monthly income budget is approximately PLN 1230. It includes the allowance of PLN 701, additional benefit amounting to PLN 500, and a small amount he makes by selling gas bottles – approximately PLN 30. Mister Bogdan has some difficulties with safe gas storing. His garage was broken into and some bottles were stolen. Therefore, we would like to properly secure his garage. Mister Bogdan is forced by his situation to sit next to a church and beg people for money and support. As he lives in the countryside, he goes to a church located in a nearby town. He drives some of the distance by a scooter and the remainder - by a train.
Donate once or regularly:

The amount of money our Protégé has at his disposal every month is insufficient to cover the most basic expenses: food, medications, domestic detergents, and bills for the house he lives in.
The man dreams about new devices that would make his life as a disabled person easier and more bearable. Without a proper equipment, he is even unable to move within the house to meet his physiological needs. Said pieces of equipment involve, among others: leg prosthetics, wheelchair and scooter. The latter is vital, for it makes Mister Bogdan independent enough to go to a nearby shop, pharmacy, or doctor. His legs were amputated 14 years ago, so the equipment used by our Protégée has to be replaced. Mister Bogdan lives in his family house where he was raised by his parents. They died 30 years ago, but Mister Bogdan is sentimental about the house and does what he can to stay there. That is why he would like the object to be renovated to allow him to live there for the rest of his live decently. His living conditions are far from being perfect. The house in question is dilapidated and poorly equipped. There are no funds to renovate it and to purchase new items of furniture or items necessary to live normally, such as: a washing machine, freezer, or gas stove, fridge, kitchen cabinets and sink. All the available devices should be replaced or thoroughly renovated instantly. It also goes for a shack, in which Mister Bogdan stores his firewood. Aside from that, due to his health condition, Mister Bogdan is unable to take care of his house, even though he tries very hard. He is a kind, good-hearted person, who struggles with disability. He lives alone. Last year, he buried his partner and when he finally managed to establish a meaningful relationship with another one, she died as well. Near his house, there is a plot of land that Mister Bogdan's friend turned into a vegetable garden.
We are very determined to help Mister Bogdan to live in decent conditions. Those current ones are far from being acceptable. We hope that you will also join us in the attempt to help Mister Bogdan. He is a kind, good-hearted person, who struggles with disability

We would like to gather funds for the following:We would like to gather funds for the following:
• New leg prosthetics.
• Wheelchair. - Provided.
• Scooter.
• House renovation (bathroom, kitchen, rooms, roof, attic, shack).
• Kitchen cabinets and sink replacement. 
• Garage renovation.
• Building a new shack.
• Kitchen equipment replacement: fridge, freezer, stove, washing machine. - Provided.
• Purchasing food and medications. We meet Mister Bogdan's needs in that regard on an ongoing basis.
• Jacket. - Provided.
• Shoes. - Provided.

• Convertible sofa
Donate once or regularly:


Or undertake the payment directly to the account of the Foundation: mBank PL35 1140 2004 0000 3002 7709 9827 with the following title "For Mister Bogdan."
Before making the donation, please familiarize yourself with the terms.
The Foundation is in possession of proper documentation and has verified the needs of the Protégé.

30-01-2020 - Mister Bogdan has received a big parcel from the LAKMA STREFA L.L.C. with its seat in Warszowice. Thank you very much for that :). The parcel contains household detergents, shopping bags, cleaning clothes, as well as a cup and a notebook with the logotype of our Donator. Thank you very much :)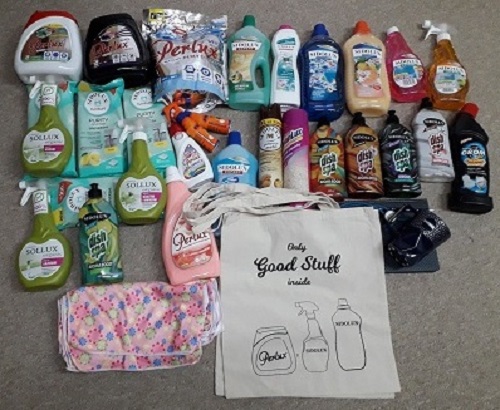 20-12-2019 -  The Meat Processing Company managed by Miss Małgorzata and Mister Czesław has provided us with a parcel for our protégés, Mister Piotr and Julia, as well as for Mister Bogdan. We have divided the products evenly and provided them to our Protégés.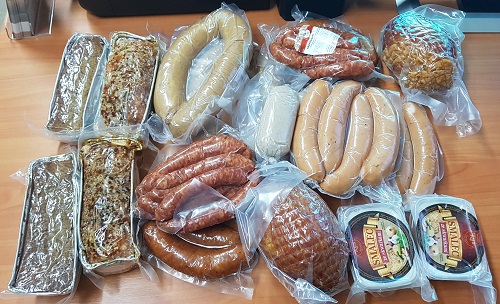 16-12-2019 - We are very grateful to Miss Marta, who has called us recently asking what Mister Bogdan needs. Together with her husband, she has decided to send us a parcel filled to the brim with sweaters, jackets, turtlenecks, and trousers.  
20-11-2019 - Feel free to check out photos of a new jacket given to Mister Bogdan. The one that was provided to him last week had to be replaced due to its sleeves being too tight. Nevertheless, Mister Bogdan has received a new thick, long jacket with a hood from us. It fits him perfectly. :)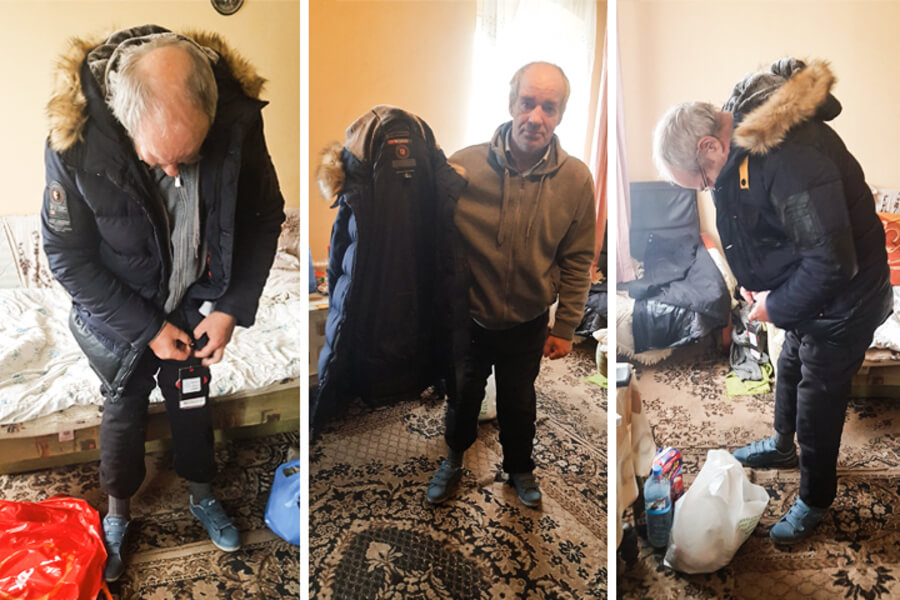 15-11-2019 - We have sent a big parcel with food to Mister Bogdan. Aside from foodstuffs, Mister Bogdan has received a winter jacket from us.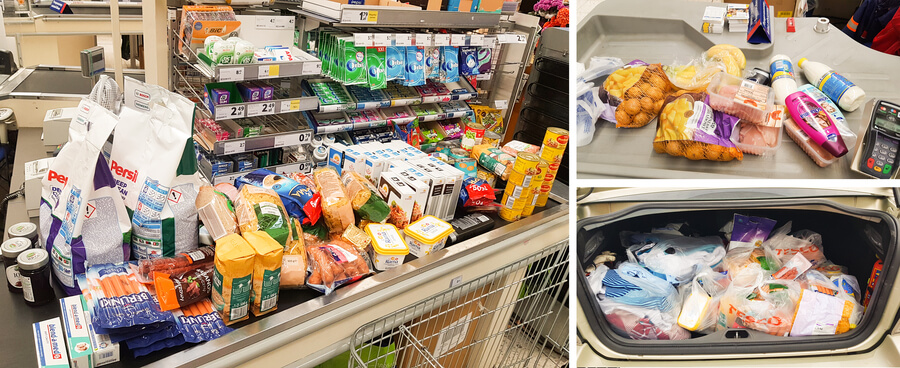 13-11-2019 - We have provided Mister Bogdan with a big parcel from our Sponsor, an underwear and household apparel producer.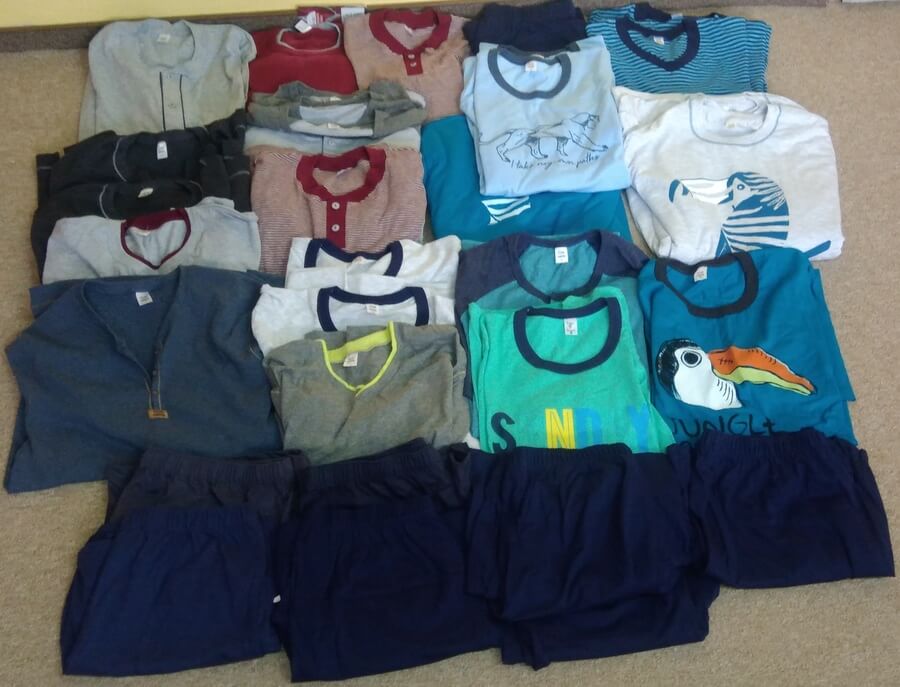 22-10-2019 - We have provided Mister Bogdan with a wheelchair and a brand-new fridge with a freezer compartment.
18-09-2019 - We have provided Mister Bogdan with an autumn jacket, new gas stove, and a washing machine.  
03-06-2019 - We have provided Mister Bogdan with jacket and shoes.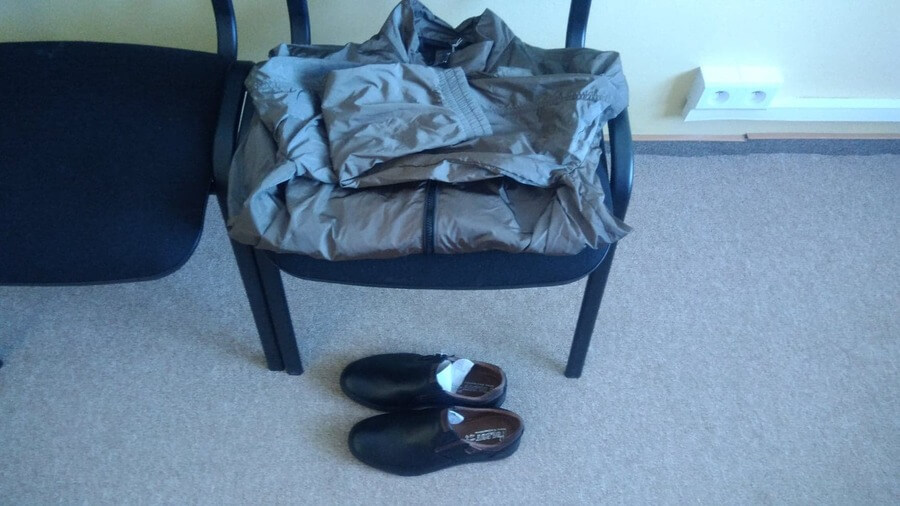 20-05-2019 - We have visited Mister Bogdan. He is hopeful that his fate will change for the better.